Method #1- I am trying to help a blogging friend out who needs followers. If you follow her blog
Thoughts of a Wife and Mommy
AND her twitter
pixydust1981
please come back and leave me a comment letting me know with twitter ID on the giveaway you want to use the extra entries for. This is worth 3 extra entries please leave 3 comments!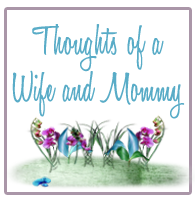 Method #2- Go to my facebook page Jeni @
Blogamajig
and click the share link on one of my giveaway posts on my wall. Come back and leave me your fb name on the giveaway you would like to use the entries for. Worth 5 entries! Please leave 5 seperate comments!